The following pages show actions you can follow in sensitive habitats and activities that will help maintain species at risk habitat, benefit all wildlife and the natural environment.
Top 10 Ways You Can Help
Maintain the natural vegetation around the lake shorelines and wetlands on your land

Keep off-highway vehicles out of sensitive habitats

Watch for wildlife when boating and driving
Report sightings: 1-866-727-3447 or www.speciesatrisk.ca/sightings
Tell friends, family, and

neighbours

what you are doing and how they can help
Plant native species only, and reduce or eliminate your lawn
Get involved and contribute towards recovery efforts
Build docks that minimize impacts to the lake shoreline and water quality
Keep your sewage system well maintained
Eliminate pesticides, herbicides, and chemical fertilizer use
Online Resources
View
www.speciesatrisk.ca
to view information about Atlantic Coastal Plain Flora,
Blanding's
Turtles, and Eastern
Ribbonsnakes
. This includes:
Photo galleries
Info on how you can help these species
Printable maps showing where rare lakeshore

ACPF

are found in Nova Scotia (under

'ACPF'

then 'Data and Maps')
Online versions of this guide, as well as the Species at Risk &

ACPF

Identification and Information Guides
Information about other species including Piping Plovers, Bats and more!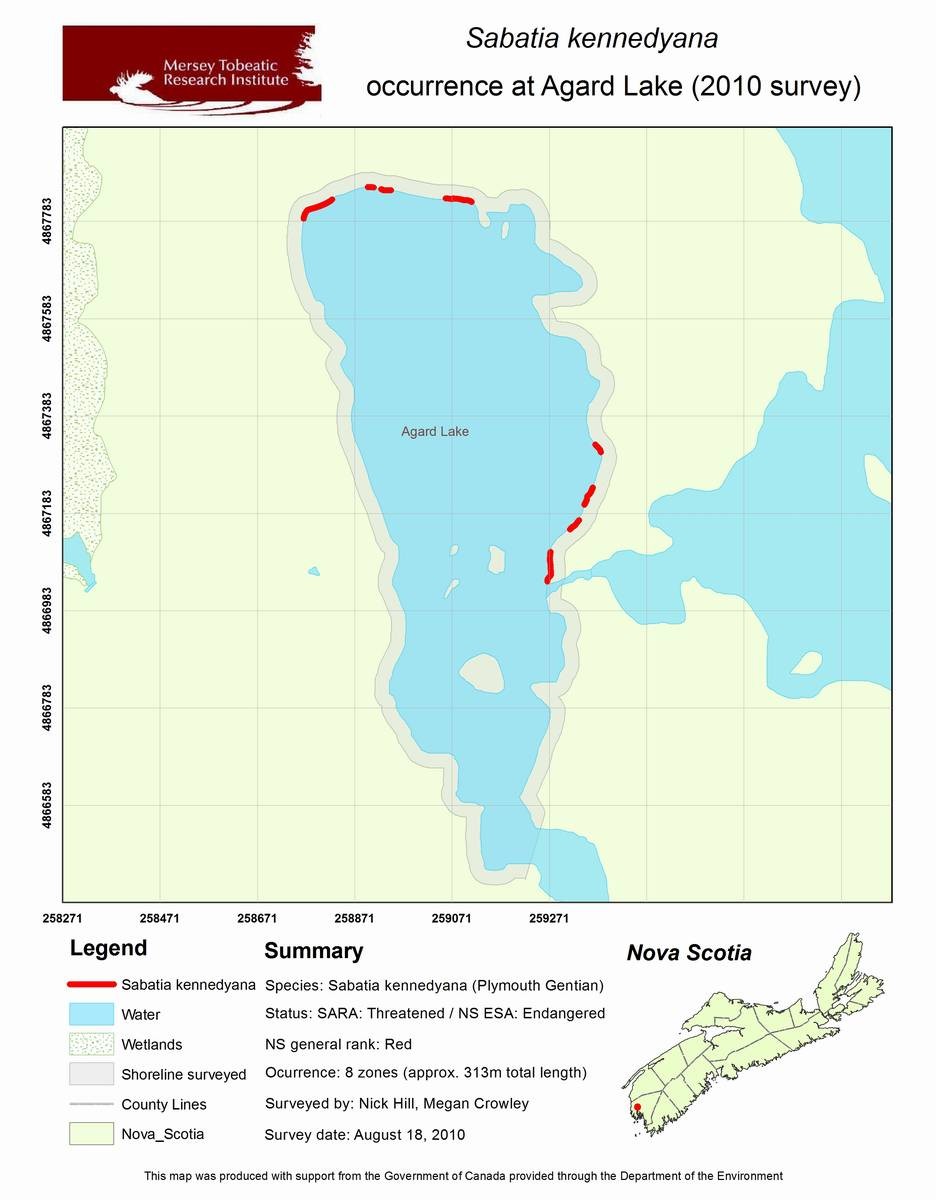 Above: Map highlighting the locations of rare and Atlantic Coastal Plain Flora species around Agard Lake.