HONOURING

OUTSTANDING STEWARDSHIP ON PRIVATE WOODLOTS
This award recognizes and rewards private woodlot owners for their sustainable forestry practices and aims to inspire others to do the same. One woodlot is selected each year for the Eastern, Central, and Western regions of Nova Scotia. Visit
www.gov.ns.ca/

natr

/extension/

woya
to read about the present and past winners. You can nominate a woodlot owner for next year's award online at the website above or by calling 1-866-226-7577.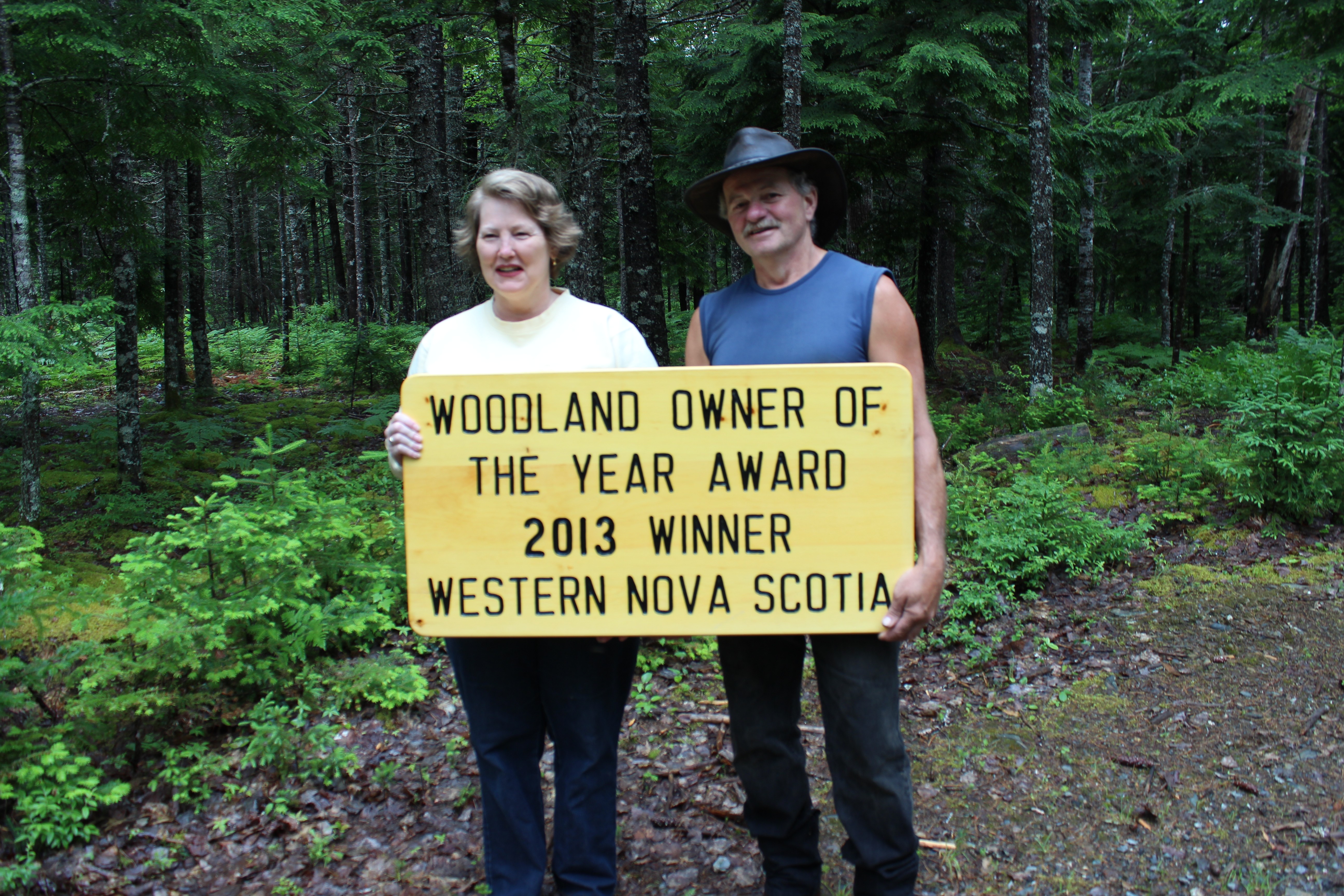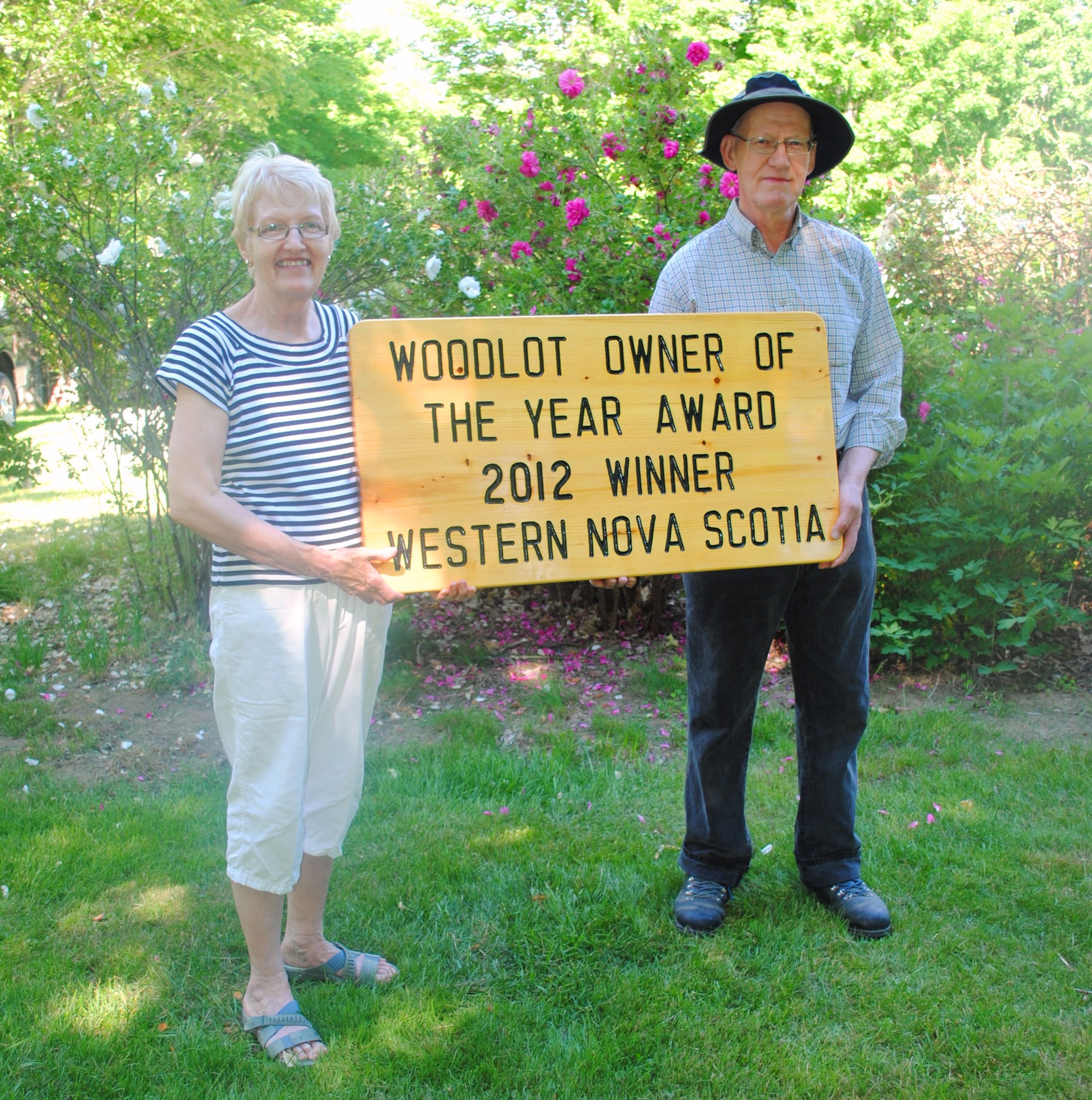 Georgie & Helen Uhlman and Jim & Anne Crooker in their award winning woodlots, which are both certified in the MTRI FSC certification pool.
The Association for Sustainable Forestry, through the Department of Natural Resources, has funding available to promote uneven-aged forestry practices such as crop tree release, selection management, and crop tree pruning. Call the Association for Sustainable Forestry (902-895-1179) or visit www.asforestry.com/category7program.htm for more information.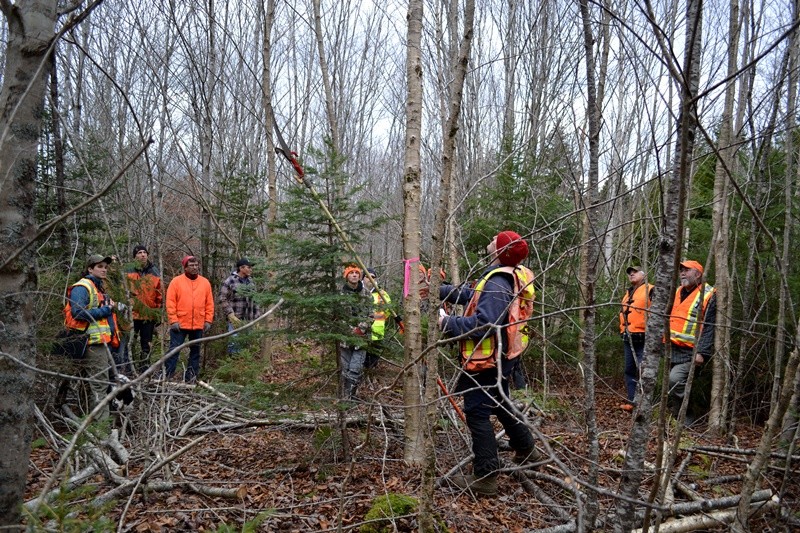 The Department of Natural Resources holds annual woodlot demonstrations to highlight sustainable forestry practices. For more information contact the Department of Natural Resource's Stewardship and Outreach section: 1-866-226-7577 or woodlot@gov.ns.ca.