It is important to know that there are laws that protect species at risk and their habitats. The federal Species at Risk Act and the provincial Nova Scotia Endangered Species Act work together to protect species at risk and their habitats on the federal, provincial, and private lands and waters in Nova Scotia. Under these laws you cannot harm, disturb, or destroy a species at risk or its habitat. These laws require governments to complete strategies to recover species at risk.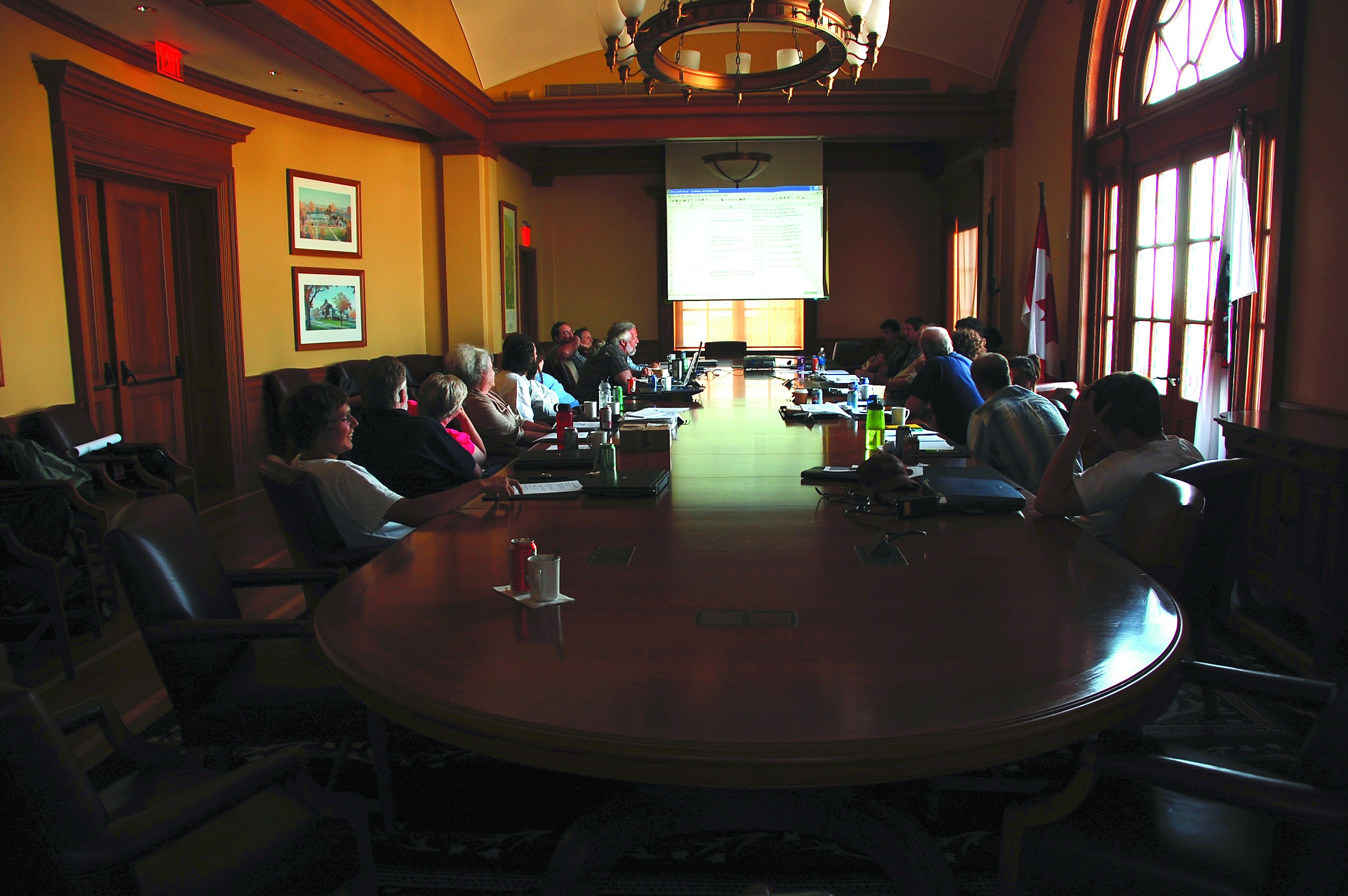 Recovery Teams: Species listed as endangered or threatened have recovery teams composed of individuals from universities, government, communities, aboriginal organizations, industries, and conservation groups. Recovery teams meet on a regular basis and make recommendations on how to best protect and recover species at risk.
Recovery Strategies and Action Plans: A recovery strategy is a document that sets long and short term recovery goals, identifies threats, and designates areas of critical habitat. Once a recovery strategy is completed, an action plan is created which outlines what projects and activities will be performed to fulfill the goals of the recovery strategy. These documents highlight stewardship opportunities that can contribute to recovery.
To view status reports, recovery strategies or action plans for species at risk in Canada visit the Species at Risk Public Registry: www.sararegistry.gc.ca
CRITICAL AND CORE HABITAT
The Species at Risk Act and Nova Scotia Endangered Species Act require the identification of habitat that is important to species at risk. This is called "critical habitat" (Species at Risk Act), and "core habitat" (NS Endangered Species Act). Critical and core habitat is the habitat essential for species survival and recovery. Property owners with critical or core habitat on their land must ensure that their actions do not impact or destroy this habitat.
WHAT WILL I HAVE TO DO DIFFERENTLY IF MY LAND IS IDENTIFIED AS CRITICAL HABITAT?
In most cases, you will have to change very little. As a landowner, you cannot destroy the habitat required by these species, but there are many things that you can do to enjoy and benefit from your land that will not affect the habitat for these plants and animals. It is all about learning to share your land with species at risk, who also call it home.
Jurisdiction
Legislation
Assessment Body
Status Category
Species at Risk
Act
Committee On the Status of
Endangered Wildlife in Canada
(

COSEWIC

)
Extinct, Extirpated, Endangered,
Threatened,
Special Concern, Not at Risk
Nova Scotia Endangered Species Act
Nova Scotia Species at Risk
Working Group
Extinct, Extirpated, Endangered,
Threatened, Vulnerable,
Not at Risk

N/A

General Status Assessment
Team

Blue (Extinct/Extirpated)

,

Red (At Risk)

,

Orange (May Be At Risk)

,

Yellow (Sensitive)

,

Green (Secure)

,

Grey (Undetermined)
Nova Scotia Endangered Species Act:
novascotia.ca/

natr

/wildlife/biodiversity/at-risk-overview.asp
Federal Species at Risk Public Registry: www.sararegistry.gc.ca